The Burberry Check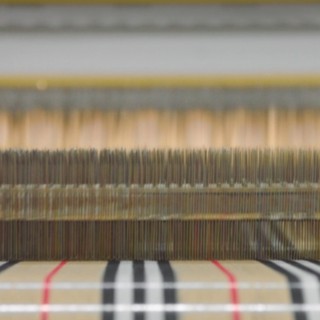 The Burberry check was first used to line our raincoats in the 1920s, but it was the 1960s that saw it become the unmistakable Burberry signature we know today. When customers began asking specifically for the Burberry check – the evolution of our house code began.
In 1967, Jacqueline Dillemman – a buyer in our Paris store – had a flash of inspiration whilst preparing a fashion presentation for the British ambassador, Sir Patrick Reilly. She removed the check lining from a coat and used it to wrap luggage and create an umbrella cover. The check accessory was born.
Over the decades, the Burberry check has seen many incarnations. The cashmere check scarf was introduced in the 1970s and has become one of our best-known accessories. The check was then used for ready-to-wear – featuring prominently in our campaigns throughout the 1980s and 1990s – and is now a registered trademark.
The Rainbow check – a colourful reimagination that celebrates the LGBTQIA+ community – was introduced in 2018.
Under the creative direction of Riccardo Tisci, the Burberry check remains our iconic house code with a new vision for the future – elevated, reworked and reconstructed throughout our collections. No matter the incarnation, it will always be a marker of our history, our craftsmanship and enduring British style.